Resources
Home & business security tips & insights from Armet Alarm & Electronic's security specialists
A few advices how to keep your home safe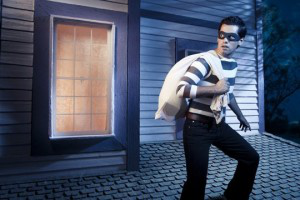 It is not a secret that nowadays the crime rate is getting higher, particularly, the quantity of home thefts is becoming more frequent. Nevertheless, often we give criminal a matter to get into the house or even help a thief by our own negligence. To protect your home as well as your family's life from burglary there are a lot of modern technical means.But in any way, first of all, it is necessary to pay attention for potential safety of your house, i.e. for those conditions that would allow a criminal to consider your home as a subject for penetration.
According to wide experience of police, security and insurance companies there are just a few plain rules observing which you may keep your house and your family from misfortune.
Avoid to provide places to hide. It means, it is better not to have trees and big bushes near your windows. You should also ensure good lighting outside the house or motion detection spotlights.
Don't let anybody know that you are not at home. Avoid to speak with unknown people or in Internet about your vacations or other plans to leave home. And ask your relative or a neighbours to collect your mail and newspapers that nobody may notice your long absence. Stay some interior lights turned on.
Keep your yard clean. Ensure every day that there are no broken limbs or other potential tools to be used by a thief to break the window. Never leave a ladder outside.
Install a home alarm system.It will bring the police to your home quickly, limiting a chance for a thief to act. And also, note that some insurance companies may lower your insurancepremiums if home alarm system is installed.
Protect yourwindows. It may be worth to set windows with shatterproof glass.
Avoid setting secure sliding glass doors. Installing a security bar for sliding doors will make access to your home more difficult.
Always lock doors and windows.Keep windows locked when you are not at home, at night and when they are not in use.
You should periodically change locks. The locks must be replaced obligatory when you buy the house from someone.
---
Did you find what you need?
Ad sed apeirian senserit gloriatur, eu iusto ubique impetus quo.
Contact us